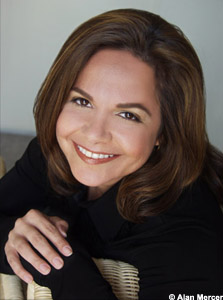 Candi Milo (born January 9, 1961) is an actress and a voice artist. Her live action credits include Night Court, Perfect Strangers, and Knots Landing. Her best known voice acting credits include Sweetie (Tiny Toon Adventures), Thundra (Disney's Aladdin TV series), Mom (Cow and Chicken), Dexter (later seasons of Dexter's Laboratory), Snap (ChalkZone), and Goat (Pig Goat Banana Cricket).[1] In The 7D, she appeared as Baroness BonBon in a guest role[2], which was nominated in the 2016 Behind the Voice Actors Voice Acting Awards.[3]
References
Ad blocker interference detected!
Wikia is a free-to-use site that makes money from advertising. We have a modified experience for viewers using ad blockers

Wikia is not accessible if you've made further modifications. Remove the custom ad blocker rule(s) and the page will load as expected.