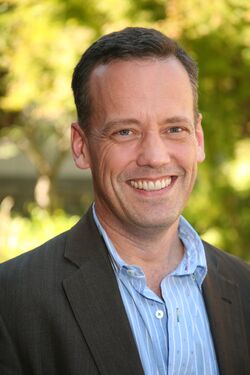 Dee Bradley Baker (born August 31, 1962) is an American voice-over artist and television announcer who has done work in numerous films and television series, both live-action and animated. His major voice roles include animated series such as American Dad!; Gravity Falls; Phineas and Ferb; Dopey, Squire Peckington and Mindy on The 7D, live-action series such as Legends of the Hidden Temple and Shop 'til You Drop; films such as The Boxtrolls; and video games such as Halo; Gears of War; Viewtiful Joe and Spore.
Ad blocker interference detected!
Wikia is a free-to-use site that makes money from advertising. We have a modified experience for viewers using ad blockers

Wikia is not accessible if you've made further modifications. Remove the custom ad blocker rule(s) and the page will load as expected.