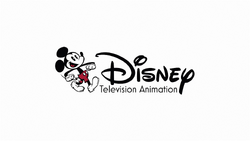 Disney Television Animation (previously Walt Disney Television Animation until 2011) is a production unit of Disney-ABC Television, a division of The Walt Disney Company, that currently provide animated TV productions for the Disney TV networks. It is also the production home of The 7D. DTA originally produced animated series syndicated to other networks until in 2003 when it was fully integrated into Disney-ABC TV's Disney Channels Worldwide.
Ad blocker interference detected!
Wikia is a free-to-use site that makes money from advertising. We have a modified experience for viewers using ad blockers

Wikia is not accessible if you've made further modifications. Remove the custom ad blocker rule(s) and the page will load as expected.