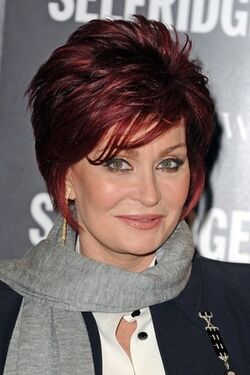 Sharon Osbourne is a British author and talk show host (The Talk on CBS), as well as the voice of Mama Hook in the Disney series Jake and the Never Land Pirates. She is also the wife of musician Ozzy and singer Kelly, the voice of Hildy. In The 7D, she is the voice of the Duchess of Drear.
Ad blocker interference detected!
Wikia is a free-to-use site that makes money from advertising. We have a modified experience for viewers using ad blockers

Wikia is not accessible if you've made further modifications. Remove the custom ad blocker rule(s) and the page will load as expected.