Special announcement regarding the series' second anniversary and the Save the 7D Campaign!
Join the Let's Save The 7D Campaign!
Disney has decided to end The 7D after two seasons! Show them that we care by signing our petition!
The 7D comes to the 2016 San Diego Comic Con Friday, July 22 at 3 pm Pacific Time!
Welcome to
The 7D
Wiki, a collaborative database dedicated to
The 7D
franchise.
All pages can be edited and you are welcome to join us and contribute to this wiki.
We are currently editing
651 articles
accompanied by
30,258 contributions
since
April 26, 2014
.  
This site contains SPOILERS! Please consult the guidelines for questions you may have regarding to our policies.
About the Series
The 7D is an American animated television series for Disney XD and Disney Channel. The show had also premiered on Disney Junior in January 2015.

The series takes place in the whimsical world of Jollywood, where Queen Delightful relies on a group called the 7D – Happy, Bashful, Sleepy, Sneezy, Dopey, Grumpy and Doc – to keep the kingdom in order. Standing in their way are two laughably evil villains, Grim and Hildy Gloom, who plot to take over the kingdom by stealing the magical jewels that are in the 7D's mine. With seven very distinct personalities, the 7D always manage to save the day and send Grim and Hildy running back to their evil lair to try another day.
Meet the Main Characters!
Helping Out
To write a new article, just enter the article title in the box below.
Special Events
September 13, 2015 - The 7D Wiki has an all-time high of 4,543 views!


October 2015 - The 7D Wiki has made over 20,000 contributions
October 23, 2015 - The 7D Wiki gets 400 articles!
January 23, 2016 - Season 2 premieres
March 19, 2016 - The 7D Wiki has 500 articles and counting!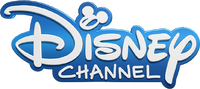 Latest Promo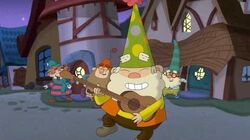 Languages
Our wiki is also available in different languages! Currently, only five languages are available: