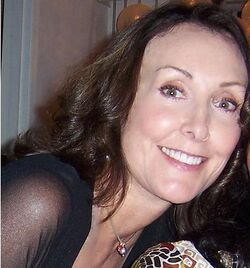 Tress MacNeille (born June 20, 1951) is a renowned American voice actress. Among the animated characters she currently voices or had voiced are Disney's Daisy Duck and Gadget from Chip 'n' Dale Rescue Rangers, Nelson Muntz from The Simpsons, and Mom from Futurama. She has also voiced many minor characters on The 7D.
Characters
Ad blocker interference detected!
Wikia is a free-to-use site that makes money from advertising. We have a modified experience for viewers using ad blockers

Wikia is not accessible if you've made further modifications. Remove the custom ad blocker rule(s) and the page will load as expected.